"when i was desperately lonely and blue, i learned that our life is like a land journey too even and easy and dull over long distances across the plains, to hard and painful over the steep grades; but on the summits of the mountain, you have a magnificent view and feel exalted--and your eyes are full of happy tears--and you want to sing--and you wish you had wings! and then--you can't stay there but must continue your journey. you begin the climb down the other side, so busy with your footholds that your summit experience is forgotten."

one of my classmates mentioned that people in blogs are fake, that their lives in blogworld are perfect and they only show the best things that happen. i dont want to be fake in my blog, but more i dont ever want to be dishonest about who i am at all. crazy things happen, like i found a flight to rome for $634 and i didnt get it. now its gone. :( but i really thin

k that i will be able to find another steal of a deal before i go. i guess what im trying to say is, im not going to dwell on the bad things that happen to me when

there is beauty all around

. 
alright, enough with being deep. i need help! all you wonderful people in oregon, i know you read this! i am in need of a huge favor. my flight to alaska flies out of seattle. i really want to drive to seattle (via oregon of course!!) to visit all of my northwest people that i never get to see. here's the catch: if i drive up, i will need somewhere to store my car for
8ish months
(i don't get to go home between alaska and italy...) so heres my thought i drive up to oregon to visit and and then take someone with me to seattle. this
illustrious
voltunteer will drive my car back to oregon, then do what they will with my baby for 7 or 8 months (i get back from italy early december and fly into seattle) any takers?
let me know ;)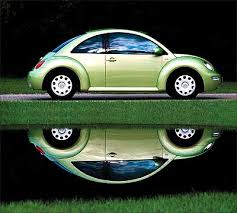 today i wanna sing: quit playing games with my heart
today i am in need of: lotion
today i am anxious about: weighing in
today i wish i was: snorkeling at catalina island